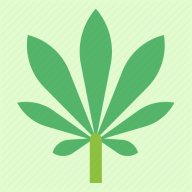 Washing Machine
THC Content
Washing Machine
CBD Content
Washing Machine
Indica content
Usage & Effects
Washing Machine
Time of use
EVENING
Washing Machine
Typical Effects
RELAXED
SLEEPY
HUNGRY
Washing Machine
Common Usage
DEPRESSED
INSOMNIA
MIGRAINES
Washing Machine is an 80% Indica dominant cannabis strain. This particular variety of cannabis has an average THC level of around 20%. It is said to be a cross of Exodus Cheese and Bubba Kush. The buds are dark green in color, with bright orange and red hair surrounded by an abundance of chunky resin-filled trichomes. The flavor profile is spicy and earthy with hints of cheese and a skunky floral finish. Many people report this variety of cannabis helping them control the symptoms of stress, depression, anxiety, PTSD, insomnia, migraine headaches, menstrual cramps, nausea, loss of appetite, chronic pain, arthritis, and more. The buzz is said to be a very relaxing and sleepy feeling, one that spikes the appetite leaving you with a major case of the munchies.
FAQ
How much THC is in Washing Machine strain?
Answer: This strain contains about 20% THC on average.