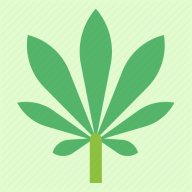 White Rhino
Indica content
Usage & Effects
White Rhino
Time of use
EVENING
White Rhino
Typical Effects
RELAXED
HEADACHE
COTTON MOUTH
White Rhino
Common Usage
DEPRESSED
ANXIETY
INSOMNIA
White Rhino is an 80% Indica dominant cannabis strain. This potent and affects a punch with an average THC level of 22% or more. The buds from White Rhino are forest green to olive green in color with gorgeous red and orange hair splattered behind a thick, generous portion of chunky resinous trichomes. The flavor profile is earthy and sweet with hints of spice and a pungent skunky floral finish. Many people report this variety of cannabis helping them control the symptoms of stress, depression, anxiety, insomnia, chronic pain, arthritis, menstrual cramps, and much more. The buzz is described as a very relaxing, focused, and social feeling one.
FAQ
How much THC is in White Rhino strain?
Answer: This strain contains about 22% THC on average.