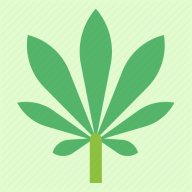 White Russian
Hybrid content
Usage & Effects
White Russian
Time of use
AFTERNOON
White Russian
Typical Effects
RELAXED
HEADACHE
DRY EYES
White Russian
Common Usage
DEPRESSED
A LOSS OF APPETITE
ANXIETY
White Russian is a 50/50 hybrid cannabis strain. This beautifully balanced hybrid offers consumers equal amounts of indica and sativa as well as THC levels around 22% or more. White Russian is a combination of AK-47 crossed with White Widow. The buds are forest green to olive green and color with fiery red and orange hairs dancing behind a gorgeous shimmering wall of sticky, resinous trichomes. The flavor profile is earthy-sweet skunky, and spicy with a pungent floral finish. Many people report this variety of cannabis helping them control the symptoms of stress, depression, anxiety, PTSD, chronic pain, and much more. The buzz is described as a very relaxing, happy, and focused feeling one.
FAQ
How much THC is in White Russian strain?
Answer: This strain contains about 22% THC on average.