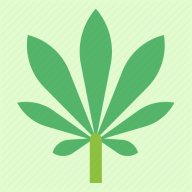 Willy Wonka
Sativa content
Usage & Effects
Willy Wonka
Time of use
MORNING
Willy Wonka
Typical Effects
FOCUSED
RELAXED
CREATIVE
Willy Wonka
Common Usage
DEPRESSED
TRAUMATIC STRESS
ANXIETY
Willy Wonka is a 70% sativa dominant cannabis strain. This potent sativa packs a punch at an extremely high level of THC, coming in around 28% or more. This particular variety of cannabis often has a forest green to olive green color bud with a beautiful blasts of purple throughout them. They are wrapped in red hairs and blanketed with a thick, generous portion of sticky resinous trichomes. Many people have reported this variety of cannabis helping them control the symptoms of stress, depression, anxiety, PTSD, chronic pain, arthritis, and much more. The buzz is described as being a very relaxing, focused, and creative feeling.
FAQ
How much THC is in Willy Wonka strain?
Answer: This strain contains about 28% THC on average.