ImpulsiveGrower
Supporter
Here we are with a brand new setup for this grow and huge thanks to
@ViparSpectra
for supplying me with the KS3000 (320 watt) 4 bar LED fixture! We are running a 3.3x3.3 tent so it's slightly larger than your standard 3x3.
This grow is 4 of the same Blue Cookies clones. I have these available for sale along with some other breeder cut/clone only varieties. Hit the DM for more info
I'll be running organic living soil using the earthbox sub irrigated planter. It has a 3 gal reservoir below and the plants wick up water as they need. I've got the orca beneficial microbes I'll be adding to the res along with some kelp extract from time to time. Cal/Mag for the RO water and then I'll be using a beneficial microbe/fungi product similar to recharge. It also has fulvic/humic acids, amino acids, and kelp. For the top dress I'll be using buildaflower (oly mountain fish compost, bio char, worm castings, kelp meal, rice bran, mustard seed meal, inoculated with rootwise microbe complete.) I'll be using a mix of buildasoils craft blend dry amendments with the
roots organics
Terp Tea bloom and bloom
Booster.
Hyshield, which is a chitosan product is another input. This initiates the plants SAR response (systematic acquired resistance) which is essentially the plants immune system. They plants can fend off pests better and produce more THC
terpenes
as a defense response. It beefs up the plants defense against hot or cold conditions but my main concern is getting as much THC and terpene production as I can.
So thanks for stopping by feel free to ask any questions about my grow. I'll include some links to my for sale threads for clones but I have some available I haven't posted yet.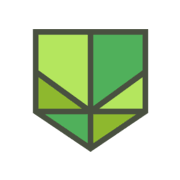 Hello farmers I'm offering Grape Gas S1 clones bred by Compound Genetics 🧬 and phenohunted by CLTVTD (tissue culture nursery). Candy 🍭 Gas terps and 30% THC!!! Check out their site below for the lab report and more information ⬇️ https://cltvtdmg.com/product/grape-gas/ She yields massive ✅, is...
www.thcfarmer.com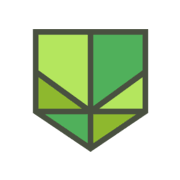 Hello farmers I'm offering up Trop Cherry 🍒 clones! This cross was created and selected by none other than Relentless Genetics!!! Lineage: Tropicana Cookies X Cherry Cookies F3 This one is an absolute beauty to grow and I currently have my Grape Gasoline (CLTVTD) pollinating this amazing...
www.thcfarmer.com
KS3000 information 👇
Save 8% Coupon Code: ImpulsivePRO
Amazon US:
https://amzn.to/3HMqBg4
Official Web:
https://www.viparspectra.com
(Amazon code Valid until May 31st 2023)