Hi Farmers,
I'm new to the site and just recently harvested a unknown bagseed. This is my 1st indoor grow using nothing but spiral flourecents. Here's the breakdown:
Soil: Once used
FFOF
/ perlite mix
nutes: FF trio
lights: 13 23watt 2700k,5000k,6500k; 1 42watt 2700k
Space: 2'5"w x 1'7"d x 3'6"h
Light schedule: veg 18/6 for 16 days(space was an issue)
flower 12/12 66 days
A few pics: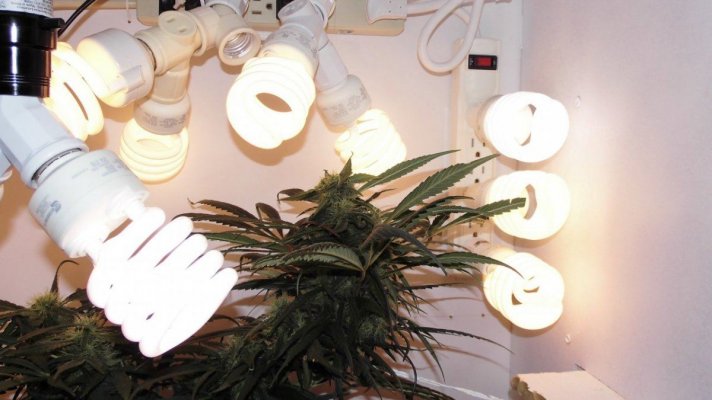 early flowering.
After 24hrs of darkness.
Trimmed and gonna get jarred tomorrow!