Aqua Man
Staff member
Supporter
5 gallon fabric with coco coir and perlite mix.
So assuming 50/50 mix they look to be ready anytime now. You won't need to water very often at the start. And much less over the grow in that size containers
If you have a good environment. After a week or 2 you may want to try following this to prevent issues later in the grow.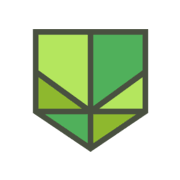 Ok writing this cause i see this issue often and rather have a thread to link than explain this each time. This is not my work but a collection of info from many members here and I have put into practice myself. So first off COCO is NOT soil. For best results we want to keep it saturated...
www.thcfarmer.com