ImpulsiveGrower
Supporter
Back at it under the KS3000 by
Viparspectra
! It's a 320 watt 4 bar LED fixture that will be lighting up my 3.3x3.3ft tent. So it's slightly larger than your standard 3x3.
Im rocking 2 Earthbox planters with 5 plants total and plan to flip next week maybe sooner.
The genetics I'm running is the Black Cherry Bliss by Elite Cut genetics. Its a cross between Grape Gasoline S1 (CLTVTD cut) x Trop Cherry #8
I'll be doing living soil with organic inputs like
roots organics
terp tea dry amendment line, recharge (microbes, beneficial fungi, humic/fulvic acids, kelp), buildaflower top dress compost blend that has worm castings, oly mountain fish compost, bio char, and some other goodies I can't remember at the moment.
If you're looking for some seeds or clones check out my main for sale thread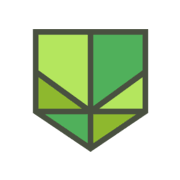 Looking for top-quality clones to grow in your garden? Look no further than Elite Cut Genetics! We take great pride in sourcing only the very best verified breeder cut/clone-only cultivars, ensuring that you get the cleanest, most vigorous clones possible. We understand that managing a garden...
www.thcfarmer.com
Shoutout to
@ViparSpectra
for supplying me with the lights to showcase!
KS3000 specs