ImpulsiveGrower
Supporter
Looking for an exceptional strain to add to your grow collection? Now available at Elite Cut Genetics
is the Blue Cookies! These clones are a cross between Blueberry and Girl Scout Cookies, resulting in a delectable terpene profile that is both sweet and earthy.
At Elite Cut Genetics, we pride ourselves on offering only the highest-quality genetics, and our Blue Cookies clones are no exception. Whether you're a seasoned grower or just starting out, having a clean and vigorous start is paramount if you want successful results with big yeilds!
But that's not all! We offer a wide variety of other cultivars as well, so be sure to DM us to secure your clone, get an updated clone list, or have any other questions answered. Don't miss out on this opportunity to add the Blue Cookies strain to your collection - order your Elite Cut Genetics clones today!
I'm documenting a grow of this cultivar right now but so far in Veg this is a very easy to grow plant. Strong stems and very vigorous growth. With these traits alone I can see breeding with this plant in the future. I love some cookies too so let's see what she's got! Link
of the Blue Cookies Grow Log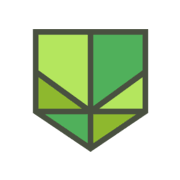 Here we are with a brand new setup for this grow and huge thanks to @
ViparSpectra
for supplying me with the KS3000 (320 watt) 4 bar LED fixture! We are running a 3.3x3.3 tent so it's slightly larger than your standard 3x3. This grow is 4 of the same Blue Cookies clones. I have these available...
www.thcfarmer.com