So my $0.02.
Everyone here is right. It just depends how experienced you are, the pot size and the media.
Organic I definitely would try to avoid runoff and keep a moisture content between 30-60% if you are experienced in doing this its great.
With synthetic and the overfeeding (just as if not more common than over watering) runoff is a good way to keep things a bit more stable.
The important part is the saturation zone and understanding that even of the top is dry the soil may be soaked in the bottom of the pot and you want to wait for the plants to take some to most of that up before watering again. So pot weight is a good way to judge. Not arbitrary amounts.
Imo you want to shoot for a pot size that you can accomplish this dry back in 2-3 days. If it's longer then you have a harder time trying to not over water the plants.
Definitely need some drainage there. They do look happy but I'd say in the coming weeks they will be more susceptible to over watering as the roots will fill the bottom of the pots.
Like most have said the watering is not so much the issue so much as a good dry cycle between. That's where you cause overwatering.
Here is a video to show ya why not to be scared of underwatering until you get the hang of any method you use. ITS ALL ABOUT THE DRY CYCLE.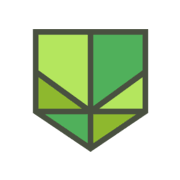 Ok in one thread I posted I was going to do a video of how fast plants recover from underwatering. In hopes that new growers see how easy it is for a plant to recover from underwatering when compared to over watering. I have some toss away clones sitting about and wanted to show how fast they...
www.thcfarmer.com