Ok, after some encouragement by
@Captspaulding
here is my only second ever grow (diary).
​
GG4 and Golden Leaf autos from ILGM, I know, I know but I hadn't read up on genetics then and I had 40% off from apotforpot from my first near disastrous (but huge learning and very enjoyable) mini grow. Anyway, I shall be choosing my seeds supplier better next time. Mephisto, Speedrun and NASC seem pretty good but open to any advice of course.
I'm using 2 gallon pots with apotforpots soil mix and flowering booster as that's what I did last time. I'm hoping with more reading and knowledge gained I might venture in to making my own but have gone with what I know for now. Any advice warmly welcomed.
They've been outside from about a week after sprouting and I move them round the garden chasing the sun. Then once sunset comes they get a bit extra, till lights out at 12.30am, under a 36W grow light in the garage, no tent. So looking about an 18/6 schedule give or take.
Here are the ladies currently, day 44 from germination They started flowering on days 26 (GL) and 29 (GG4) respectively and I gave them some flowering booster on days 36 and 44. Did some defoliation in last couple of weeks and am looking for any advice from those much knowledgeable than me.
I think they look pretty healthy at the moment so just going to let it ride.
GG4:
Golden Leaf:
Few qus:
1. Any more defoliation needed at the moment? I don't think so apart from maybe just keeping an eye on and removing the odd leaf here or there if blocking lower buds.
2. I think they have another month or more at least to go but let's see. Weather should be fine as I'm in SoCal.
3. Anything I've missed or would advise?
Further details on what led me to this point here: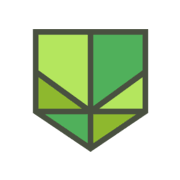 Hello all, Just wanted to say hello and can't wait to get stuck in and gain lots of useful knowledge whilst sharing my successes and disasters along the way (of which I'm sure they'll be many!) ;o) As an aside, what finally led me here was moving to SoCal a few years back and been wanting to...
www.thcfarmer.com