really hate throwing away all that nutrient water, but a water change sure is overdue. The down part is that the rez water actually looks clean and no massive buildups.
Dont need to bro... I can explain easier if it doesn't make sense.... but basically change the water once you have added back 12 gal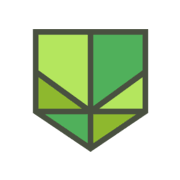 Ok I'm going to explain a more complex way of maintaining our systems for those looking to use best practices (IMO only) There are many ways this can be done but I feel this gives the most stability for PH, PPM, NUTRIENT RATIOS (super important) especially is systems with a low water volume. So...
www.thcfarmer.com