Hi THCfarmer family
I am excited to share the progress of Trustfalls Tengu Seed Co grow I have started. Disclaimer I am a noob grower only have a few grows under my belt and those being clones, this will be my first from seeds grow. I also had some last-minute changes and had to move the grow operation which had me a bit out of sorts but think I am finally catching up a little bit so sorry for the delay of posts hopefully from here out I can update and add as the grow progresses.
I have been watching Trusfall grow out some killer bud and the genetics seem to be straight fire, a round of applause for this guy he is doing the real work to make all our grows that much better.
So for this grow I did 3 Trop Frost and 3 Frostette, I also did 3 Midnight Snack by GreenPoint Seeds. I germinated all of them on April 1st, all Trop Frost popped and took off and 2 of the 3 of Frosteete popped as well, On the Midnight Snack from Greenpoint I had 2 of the 3 pop and one died a couple of days later, a bummer so I put one more seed of the midnight snack in root riot cube and bam got another plant but about a week behind. All used the water germination for 24 hours then put in the soil.
Grow Method
For this grow I am using the Shaded corners method of
Promix
, EWC, and Perlite, and then amending with
Gaia Green
and some other micronutes as laid out by Shaded, also got some info from Primo Clones so if anyone is curious on the medium and nutes being used that is what I am using currently. So much good info on THCfarmer bounced around some other forums but this one seems to have the real growmies and peeps trying to help so thanks everyone for sharing your knowledge. Below are some links to the grow medium.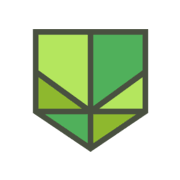 Hello everyone, new to the forum but not new to growing. Just thought I would pop in and get my journal going for questions/comments and just to look back on every now and then for personal reasons. Started off with some 8 year old Blue Cheese seeds from Barney's Farm which just entered flower...
www.thcfarmer.com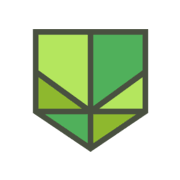 I figured id post my easy way to do organic soil in case anyone is interested. Easiest way I found is to get some
promix
bx or hp,some
Gaia green
all purpose 4-4-4,
Gaia green
power bloom 2-8-4. I also add in some extra dolomite lime, neem meal, crushed oyster shell, ground oyster shell, Insect...
www.thcfarmer.com
as for grow set up the veg tent is a 2x4x5
viparspectra
(good tent but a bit short, works for veg pretty well, flower stage they might get a bit close to the lights) with the
spider-farmer
sf2000
in there. I have a humidifier for early veg that's running and hat the RH around 70 and temps high 70's. Once ready for flower will move to the 4x4
ac infinity
tent ( this thing is awesome, quality is there, and very happy with the tent and it is priced fair as well.) I will probably buy another
ac infinity
tent if I need another.
about 10 days after sprout
2 weeks after sprout also took some clones from some plants in the flower tent
at almost 3 weeks 4/20
up potted to 1 gal fabric pots from solo on 4/26
Thanks again Trustfall you are doing some great work man can't wait to get these grown out. For anyone thinking about getting from Trustfall, do it you won't regret the genetics you get. Stoked to get my first grow-from-seed under my belt as well. Oh, and I did top the plants on 4/20 as well at the fifth node. If you have any questions or input feel free to add, still learning over here haha, happy growing friends
Jmac