I started a thread a bit back and these are the clones from GG#1 & GSC. The males are "Forest Fire (Nor-Cal Fire Cut OG and Yeti OG )" that I kept from the last grow.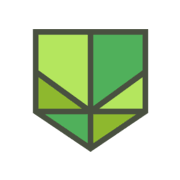 GSC, GG#1, Forest Fire, Grease Monkey, Gelato, Pie Hoe & GASS (Grape Ape x Sunset Sherbert). My mind has been going a bit nuts lately so i thought id pop some of my favorites this year. Some are bag seeds, Pie Hoe seed was a light brown so will see, same with Gelato, Forest Fire & Grease Monkey...
www.thcfarmer.com
At week 3 I put the males in the flower tent (males flipped at the same time and ready at week 3) and we are on week 6 now with these pics and already see some seeds forming nicely.
Cant wait for the outcome!