Ok here goes... I try to avoid soil as I'm not really a soil grower...
To me this is absolutely a watering issue. Your seeing multiple deficiencies and limp leaves and petiole. This tell me it's not new and is likely a chronic under watering problem.
Soil may be hydrophobic at this point and by chronic underwatering there is bound to be al least some buildup in there.
Now others may agree or disagree with me on the under watering and my suggested remedy. But that's the beauty of a site like this. You get opinions, debates and team work to come to a diagnosis and remedy so here goes and it's not going to be a small amount of work. You may feel like only trying a few plants but that's up to you.
I would flush the plants in PH and temp adjusted water like this.
1x the pot volume poured slowly avoiding the edges of the pots so it doesn't simply run down the side of the pots and out. Let the pots sit for about 20 min then poke several holes from top to bottom all around the pots with a skewer or coat hanger etc. Then scratch up the top 1/2" or so of soil. This will help the water saturate and stop any channeling as well as correct the soil from acting hydrophobic if it is. Of you have something like recharge or enzymes you want to add those
Then again pour another ph and temp adjusted flush of 1x the pot volume slowly.
Last mix up your nutrients as per usual and again ph and temp adjusted pour through the media.
I know this seems wasteful but at this point I feel your really need to ensure that any buildup is cleared and that the soil is not hydrophobic.
In the future I suggest watering based on the pit weight and not a meter... although a meter is definitely not terrible. You have it pushed all the way down into the saturation which is what you want to do.
Long post I know but here is another long post that will really help explain the mechanics behind how we want to water and when. The size of saturation zone, water table height, water holding capacity are absolutely crucial in this process so understanding them will ensure you don't have watering issues in the future.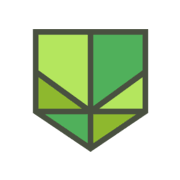 Discuss different watering methods for growing your own weed from seeds. Our community members give helpful tips on how pot size and material, as well as environmental factors affect growing cannabis.
www.thcfarmer.com