Hello all! I'm planning a grow and shop reno on my garage. It's a BIG project that will likely have no end any time soon.
I have an un-powered, un-insulated steel garage in my back yard that's 18'x20' on an slightly sloped asphalt driveway, with 2 windows. It's full of some large equipment, and lots of storage. I will be clearing it out, insulating, running powering, and framing out new walls. The current plan is to divide it into two areas, a shop, and a grow. I still may tweak the layout and dimensions some, but it's a good rough outline for now.
The grow will have:
-71 sqft Lung room / work area.
-6' x 4' Flower room
-6' x 4' Vegetable room
-4' x 3' Veg room
-4' x 3' ??? Possibilities are 2nd flower room, mushroom room, quarantine, equipment, or storage.
The project involves several big tasks:
-Trenching a new power run. I blew the old underground power run with my equipment. Sketchy install by previous owner, a junction underground failed, needs permanent solution
- -To trench power, I have to rip up my driveway. Pretty much everywhere on my property that's flat is paved.
- - -So, I'll be renting an excavator, removing 34'x30' of asphalt, and creating an exterior garden plot and room for a future greenhouse in it's place, during the trenching
-Cleaning of entire space, relocation of large equipment into new footprints.
-Install of some flooring material in the grow area, maybe a pool liner.
-Insulation in the grow area, likely 2" Tuff-R rigid foam with spray foam seams, because I won't need to frame out exterior walls if I use it. Spendy, but fast and sealed.
-Framing interior walls and doors, insulate interior walls probably 1/2" foil backed rigid foam panels.
-Install of grow equipment
-Programming and operation of control system
-I'm sure I'm missing a lot more items
This will be my primary thread to keep track of my plans and progress. I may post some side threads to track specifics, and then pull some of that documentation into this space as applicable. Such as, I recently started a thread for researching my proposed Click Plus control system. I'm going to be doing some non-conventional upgrades, primarily an industrial PLC (or brain) that can get smarter as I code more features into it over time. This brain will reach it's ins and outs into areas not yet designed or contemplated. For instance, when I build my own rosin press, it will fully control that.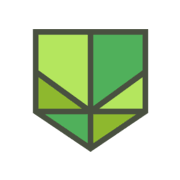 Hi. I'm looking to invest in a general controller that I can slowly expand and improve over time. I am beginning design of a new space, probably 3-4 separate rooms. Currently I have 1 room with inkbirds and individual timers. I want to avoid shoe-stringing lots of small non-centrally...
www.thcfarmer.com
Here are some pictures of the space right now. And a few sketchup screenshots of my current ideas on layout.
I'm looking forward to updating this over the coming months.