What it do folks?! Novice grower DanC520 here firing up my next run. Before we get into that, this is where we last left things.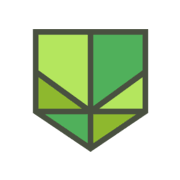 Plant 1 (primary concern) today Plant 2 (less of a concern, but still...) today Long time consumer, first time grower. On about day 19 since I dropped seeds in water to soak. Everything seemed good so far, but something is now amiss. I gave a hefty watering yesterday afternoon and about 6-7...
www.thcfarmer.com
So both tents finished up. Ended up with a over a pound of nugs from the five plants.
The cures are just wrapping up. The Black Widows genetics definitely proved not as good as the other tent. Also let them go a few days too long. Bigger tent came out much nicer with the Mimosa and Glookies. I've primarily been giving away. Mainly to my SIL, who has a medical need. She has told me they've all worked great for her. I have to believe since they've come back for seconds. Here are some alright nug shots.
Mimosa EVO
Glookies
Last edited: