ONE GALLON CHALLANGE | THCFARMER 2022


Welcome contestants!
@Newber

@Kaution187

@midnightsun72

@PK1

@SmokeRings900

@MartyMcFly42oh

@Microstraincollector

@PINKP

@Observationist

@E9noxis

@Jungle1

@Chip.Douglas
Last year
@tobh
created a One Pound One Gallon challenge and it was a blast. You can read it here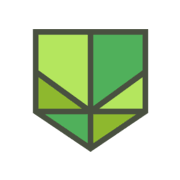 UgaUgaUga the troll says Alright. This is an idea spawned from pure testosterone, youthful exuberance, and downright competitiveness. Think the Solo Cup Challenge, upgraded. The rules are simple: - 1 gallon media - 1 plant - Must be the same plant documented from start to finish in this...
www.thcfarmer.com
To keep the spirits up, I've decided to perform the one gallon challenge this year and anyone who would like to join may do so at their convenience.
One gallon challenge rules:
Link this post to your signature as one gallon challenge | 2022
To keep the main forums clean and not have one gallon challenge everywhere, I would appreciate it if we can only report twice a week on this journal.
You can pick which day of the week you like to report.
The challenge is one gallon. However, if it's a bit less or more than a gallon than its okay. As long as it is not over by extra gallons.
The challenge is for the entire summer season 2022 and you may start at anytime.
You may report with pictures, text or just as one video file. Be creative!
1st Post layout
Consider copy/pasting the following information as your 1st post so everyone can have an idea of your grow.
What strain is it?
Is it Indica, Sativa or Hybrid?
Is it in Veg or Flower stage?
If in Veg... For how long?
If in Flower stage... For how long?
Indoor or outdoor?
If indoor...Dimensions (L x W x D) of grow space?
Soil, Coco, Hydro or Rockwool?
If soil... what is in your mix?
Size of light?
Is it air cooled?
Temp of Room/cab?
RH of Room/cab?
PH of media or res?
Any Pests ?
How often are you watering?
Type and strength of ferts used?
HAVE FUN EVERYONE! ​
Last edited: