Alright Fam, I need some help! I am getting ready to start my 2nd Grow and want to install a Reverse Osmosis System under my bathroom sink. I live in Arizona and using the tap water here is out of the question.
Anyone have any experience using these? Any specific systems you would recommend?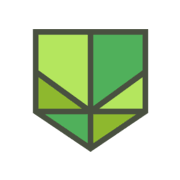 First I would like to start by thanking the community for providing a wealth of information and helping me get through my first indoor grow "successfully." My first indoor grow was completed in a 3x3 Hydrofarm Indoor Grow Tent with a 315w CMH and provided a net weight of 173 grams
or
roughly 6oz...
www.thcfarmer.com
I was looking at something like this but I am unsure how changing the filters works, i.e how often I would need to change (how many gals/filter) and price.
Any feedback appreciated.
Or
is there perhaps another option for usable water that I am missing because, after all, I am still just a dumb ape with just a single grow under my belt.