Hi guys, you may have seen my first grow that started off tits and took a couple turns then ended up better than expected. It's over here: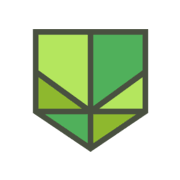 Hello everybody, I'm growing weed in my garage gym and I think it's pretty neat. I'm a first timer and learning as I go so take it easy on me. I have a good friend who ran a farm in Redding and did probiotic living soil cultivation and I've had him semi-mentoring me and my wife as we grow our...
www.thcfarmer.com
I just decided tonight is the night I'm popping new seeds so I figured why not start a new thread already. Maybe you guys can help me figure something out. I'm going to be running two EarthBoxes with organic living soil in a 4' x 4' cheapo Amazon tent. Last time I ran too many strains from clones, this time I'm only going to run two or three plants max in each box. And I can't decide whether to keep it to a single strain, or one strain in each box.
These are the options.
Option 1 - straight Bombolone. Pop all 6 of these seeds and take the best 4 seedlings to flower:
Option 2: Pop 3 of the above Bombolone, plus these (CSI Humboldt) - grow the best two or three seedlings from each:
Option 3 some combination of the above plus work in these freebies somehow:
Including this gratuitous shot of me making edibles from trim and larf nugs from my first grow. My wife took it and you get to see it cause I think I look thick AF and that makes me happy:
#besosputas
#Imeanthatthemostlovingly
BR