So here are some pictures of the forgotten strawberry I'm running from Mephisto that I'm not sure what's going on. They sprouted first along with the queens banner, trop Wiz and pinot noir which are all doing well in comparison, at least I think. These 2 have looked like this since they started growing true leaves almost.
Coco.
Watering 2 times a day.
1.9 ec
6.0 pH
85f/70rh
1400ppm CO2
DLI 28
Day 17
Run off ec and pH all in range.
They started at 20dli. Raised to 28 DLI after 10 days after I added CO2. Then raised to 35 DLI after a few days at 28, noticed some stress on a couple others, so lowered it back down to 28 yesterday.
Seems like a strong plant but there is obviously and issue and idk what else to do.
Topped 2 days ago but they looked like this way before that. Started in solos, transferred to 1 gallon after a week. Then to 5 gallon after another week and started them on the aircube system. Started CO2 day 10...1000ppm and have worked my way up to 1400. Day 17 or 18 today.
Here are some pics of what I believe to be healthy ones that have received the same treatment and sprouted same day.
What do I do? Can I just power through it and see what happens? Gonna be hard to change too much up with this system. I guess I could take these out when I flood and hand water them until they are healthy..please help lol...
Heres a link to my grow diary I started this morning for more info.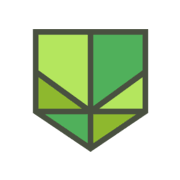 Hey what is up guys?! First time poster and grower actually. I've always wanted to grow, and a couple months ago decided to go ahead and pull the trigger and start ordering shit after doing A LOT of researching and reading and listening to podcasts. Now I want to preface this post by stating I...
www.thcfarmer.com