Legend as always. I'm constantly reminded of the medical maxim 'when you hear thundering hooves don't look for zebras'. Occam's razor. The nutrient thing is such a rabbit hole, when in actual fact the answer to almost everything is environment so look there first.

I went down a rabbit hole this week of trying to fix wildly fluctuating pH. Now I've since discovered that I must buffer my RO with

Calmag

to prevent this. Another lesson learned. But as a responder told me - why are you going crazy over this when your plants look great? Yes there's a solution and here it is but why even measure your pH out and confuse the issue when you're totally happy with where your plants are?

I had taken on board what you said last time and I just cut them. Every time everything around that part of the plant perks up as they get more air and aren't having to support a leaf that isn't really supporting them any more. Great advice as always.

With buffering RO, I read somewhere last night that people are saying use pH up to get the water to 10, then pH down to 6 then begin adding bird nutes. That sounds like a recipe for a bucket of salt water to me? Any truth to this?
Have a read here. PH is not well understood by many imo. It's not so much the PH that is important in buffering as the alkalinity. PH is simply the result of the ratio of alkalinity and acidity.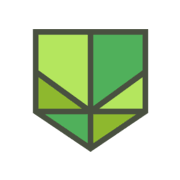 OK I'm going to do my best to explain PH since its something that is for the most part greatly misunderstood and can be confusing to new growers and even experienced growers alike. This will explain why we need both ppm and PH meters to give us informed information about PH This will be a...
www.thcfarmer.com