So, I was greatly disappointed in
General Hydroponics
/Organics line of nutrients, specifically BioBloom,
For this Grow, I still want to keep things basic, but I have heard relatively good things so far about
Technaflora
's Line of nutrients. I had planned on keeping it a simple 2 part system with their BC Grow and BC Bloom. They also have a BC Boost (I forget what exactly it has) but they recommend running that with both the Grow and Bloom, so I will do that as well. I have a Gallon of leftover G.O.
CaMg+
so I will be using that for any additional Calcium
or
Magnesium that are needed due to my R.O water.
Thoughts on
Technaflora
? Other nutrient suggestion for a dumb ape?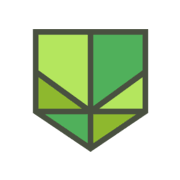 First I would like to start by thanking the community for providing a wealth of information and helping me get through my first indoor grow "successfully." My first indoor grow was completed in a 3x3 Hydrofarm Indoor Grow Tent with a 315w CMH and provided a net weight of 173 grams
or
roughly 6oz...
www.thcfarmer.com