BurnzYzBudZz
HOWCan.i.helPYOU?
Supporter
To a new grower, genetics are important. I was shopping around for seeds, naive to it all. $100 seemed like a lot of cash to fork up for some beans. I mean how do I know these will even pop? What if I grow some booboo ass weed? What the hell am I getting myself into? Those were all questions that were going through my head. So packages started arriving, I signed up for this site, after all I was tired of spending my hard earned cash on expensive ass weed. Here and there I'd find some shit That would get my high on the black market, but most was lawnmower smelling garbage. Anywho, seeds were popped and put in some soil. The one everyone talks about,
fox farm
ocean forest. Ohhhh gotta have it. So I got some.
First mistake. Put a seedling into a 1 gal pot after popping. **over saturation, no oxygen, cold root zone, poor growth**
—growth continued, slowly—
Two months of issues, aphids, board mites, lost a plant to infestation but was able to pull through with the help of the farm.
Started flowering after healthy enough. Put up a trellis net and a second layer anticipating the stretch.
But I didn't anticipate enough. In the first 3 weeks of flowering they grew 3'
At this point growth was great, they were sucking down the nitrogen and week 4 was where I slammed them with bloom and magpro. Basically a pk booster. I had nice node spacing, great bud on set, and pistil and trich production was underway.
I battled temperatures as high at 90 in the tent and humidity as high as 70% at times. I had great air flow and intake air, oscillating fAns, and exhaust. No signs of mold, heat stress, or hermie at thus point. Just all production.
Overall, I was fortunate. Great genetics helped me along the way. All the farmers that contributed, thanks. Wish we could smoke.
24 hours before chop. I was flushing and leaves were starting to turn yellowish.
I then chopped, hung to dry in a room with temps ranging from 60-66 degree and 50-60% humidity for 13 days. It has been jarred and curing for about 7 already and today was the first time i smoked the herbs. WOW.
Took a bong toke, a faint taste of lemon in the beginning followed by a sweeping, forest like pine taste to finish. This shit is good. Super sativa high, heart racer.
Half hour later I feel a cerebral high. I like it.
Nice white ash.
I was afraid I wasn't going to feel the high. I smoke ALOT of high grade expensive over priced weed. Hey, at least I admit it. Haha. I have to say I am overall satisfied with this harvest. I'm super stoked on the ones to come because I have a better understanding of what's going on with the plants.
Thanks for stopping by and follow my second grow over here :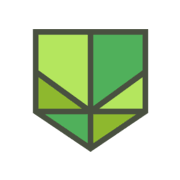 My little champions. Look at the temps. Fuck. Nothing I can do as of now. Rooms not done. By next week those babies will be air cooled. They are taking the heat like champs. When I see genetics like this, I know it's going to be a great ride. Yeah, make sure you gave those guys a drink My...
www.thcfarmer.com
BurnZ
🍒🔥😵💨💨💨