I am making my own grow thread. I have to much in my brain to talk about, cant blow up someone else's thread
This is the beginning, I have some idea of what I'm doing setting up the environment, but no actual experience growing the plant, and the notes. This will be fun, the trials and errors. Please keep in mind I'm new and this is the first run, I'm learning fast, but there's a lot to learn.
I live in humboldt, have a medical card for stress anxiety and pain. I live in a public area and am trying to keep a small footprint and a low profile.
I read mimedgrowers thread about his perpetual harvest. Perpetual is more or less the goal, well, not buying top shelf weed is the goal, and staying supplied continually is the trick. I'm a pot enthusiast and love knowing what strain and what is in it, flavor and variety! Here it's 46$(My medclub price at the original dispensary) for the brands I buy at the club. I still have access to cheaper stuff out of the clubs, but it's unknown. I get it from a distributer not a grower. And they don't test it. Humboldt indoor and up north are premium brands that produce a wide variety of new and old genetics. They go for up to 60$ out of the area.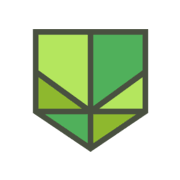 I guess after 5 years of perpetual growing and more than 35 years smoking herb and in the industries black market its time i start my own thread. I grow a small but productive medical garden with mrs. Mmg and i allowed up to 24 plants. We both have realized health benefits from weed and have...
www.thcfarmer.com
I highly(lol) recommend reading it from the beginning. The biggest value I saw of doing the grow diary is being able to review and compare progress, and remember what was done and when. And it was fascinating watching the beans pop and turn into buds, and see what he did in process. Logically I know recording progress is vital, but normally feels like homework. Here it feels like a network of like minded people. And my mrs don't give a crap how it happens lol she's just waiting for it to be in the bong. This will be my science experiment and research log. I'll try to take pics and describe what I'm doing regularly. Feel free to give any helpful advice or criticism, that's why I'm here.