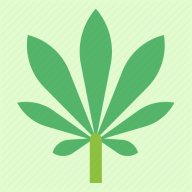 Dutch Hawaiian
THC Content
Dutch Hawaiian
CBD Content
Dutch Hawaiian
Sativa content
Usage & Effects
Dutch Hawaiian
Time of use
MORNING
Dutch Hawaiian
Typical Effects
FOCUSED
COTTON MOUTH
CREATIVE
Dutch Hawaiian
Common Usage
DEPRESSED
TRAUMATIC STRESS
ANXIETY
Dutch Hawaiian is a 70% Sativa dominant cannabis strain. The sweet Sativa has very high levels of THC testing between 25 to 30% or more! It is a cross of a Hawaiian landrace mixed with Dutch Treat. The buds are olive green in color with beautiful yellow and orange hairs. They are wrapped in a frosty coating of thick sticky, resinous trichomes. The flavor profile has hints of pineapple and hash with an earthy finish. Consumers say the strain helps control the symptoms of PTSD, anxiety, stress, depression, chronic pain, arthritis, nausea, and more. The buzz is referred to as being an extremely focused and creative feeling one that comes with the very common side effect of cottonmouth.
FAQ
How much THC is in Dutch Hawaiian strain?
Answer: This strain contains about 28% THC on average.