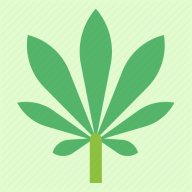 Usage & Effects
Clementine
Time of use
MORNING
Clementine
Typical Effects
RELAXED
CREATIVE
SEDATED
Clementine
Common Usage
DEPRESSED
ANXIETY
MIGRAINES
Clementine is a 70% Sativa dominant cannabis strain. This strain is a combination of Lemon Skunk and Tangie genetics. THC comes in at an impressive 25 to 30% with this delectable Sativa cannabis strain. The buds are bright green with an abundance of orange and brown hairs. They are blanketed with a lush coating of chunky resinous trichomes that make them extremely sticky to the touch. A grinder is almost a necessity in order to properly break up these buds. The flavor profile is described as smooth and earthy with a sweet mellow and citrus finish. Consumers report this strain helping them get rid of migraine headaches as well as helping to control the symptoms of anxiety, depression, stress, chronic pain, arthritis, insomnia, and more. The buzz is described as being a very relaxing one that leaves many people feeling creative and sedated.
FAQ
How much THC is in Clementine strain?
Answer: This strain contains about 27% THC on average.