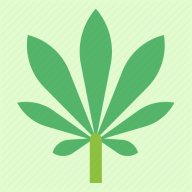 Coconut Oil
Sativa content
Usage & Effects
Coconut Oil
Time of use
AFTERNOON
Coconut Oil
Typical Effects
RELAXED
HAPPY
CREATIVE
Coconut Oil
Common Usage
DEPRESSED
INSOMNIA
STRESS
Coconut Oil is a 70% Sativa dominant cannabis strain. This sweet Sativa boasts average THC levels ranging between 18 and 22%. It was created thanks to a phenotype of a San Fernando Valley OG. The buds are forest green in color with beautiful red and orange hairs. They are blanketed with a lush sticky coating of chunky trichomes. The flavor profile has hints of tropical fruit with the sweet island finish of coconut. Consumers report this strain helping with insomnia as well as to manage the symptoms of stress, depression, pain, arthritis, PTSD, nausea, and more. The buzz is described as a very relaxing and happy feeling one that helps with creativity.
FAQ
How much THC is in Coconut Oil strain?
Answer: This strain contains about 19% THC on average.