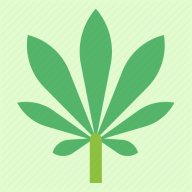 Dark Side of the Moon
THC Content
Dark Side of the Moon
CBD Content
Dark Side of the Moon
Indica content
Usage & Effects
Dark Side of the Moon
Time of use
EVENING
Dark Side of the Moon
Typical Effects
RELAXED
SOCIAL
SEDATED
Dark Side of the Moon
Common Usage
DEPRESSED
INSOMNIA
MIGRAINES
Dark Side of the Moon is a 70% Indica dominant variety of cannabis. This heavy-hitting Indica could land you on the Dark Side of the Moon with THC levels ranging between 22 to 25% or higher! It was created crossing Spirit in the Sky with Green Ribbon. The nugs are forest green in color and occasionally have flashes of violet and dark blue throughout them. These beautiful nugs are blanketed in vibrant orange neon hairs that look electrified. They also have an extremely intense coating of thick chunky resinous trichomes that make them very sticky to handle. The flavor profile is described as sweet with hints of hash and an earthy finish. Consumers report this strain helping control migraine headaches and insomnia. They also say it's excellent at helping manage the symptoms of stress, depression, chronic pain, arthritis, menstrual cramps, PTSD, ADHD, and more. The buzz is described as a very relaxing one that puts many consumers in a social state of mind before leaving them feeling very sedated.
FAQ
How much THC is in Dark Side of the Moon strain?
Answer: This strain contains about 22% THC on average.