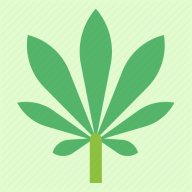 French Toast
Hybrid content
Usage & Effects
French Toast
Time of use
EVENING
French Toast
Typical Effects
RELAXED
HAPPY
CREATIVE
French Toast
Common Usage
DEPRESSED
A LOSS OF APPETITE
PAIN
French Toast is a hybrid cannabis strain that tends to lean more Sativa but is known to go heavy on the Indica side, depending on who is doing the growing. THC levels range between about 15 to 25%. French Toast is a combination of Face on Fire and Perris OG. The buds are forest green in color, sometimes even light green with tiny yellow and white hairs. They are covered in a generous portion of sweet, succulent trichomes that make these nugs very sticky to the touch. The flavor profile is sweet, having hints of baked bread and biscuits followed by a cookie-like finish. Many consumers report this strain helping to improve their appetite and fight off nausea. They also say the strain is great at helping to manage chronic pain, arthritis, PTSD, ADHD, stress, depression, anxiety, and more. The buzz is described as a very happy, relaxing, and creative feeling one.
FAQ
How much THC is in French Toast strain?
Answer: This strain contains about 0% THC on average.
Where can I buy French Toast weed strain?