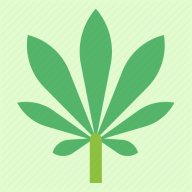 Usage & Effects
Jamaican
Time of use
EVENING
Jamaican
Typical Effects
RELAXED
HEADACHE
PARANOIA
Jamaican
Common Usage
DEPRESSED
A LOSS OF APPETITE
ANXIETY
Jamaican is in 80% sativa dominant cannabis strain. THC levels average around 18 to 22% or more. While this strain might not make you win the Olympic bobsled race; however, it will help you pick up the pace and stay in the race. The buds are forest green in color with orange and brown hairs. They shimmer in the light thanks to a sparkly coat of shiny, sticky trichomes. The flavor profile is earthy, skunky, and sweet with a tropical finish. Many people find this strain helps them improve their appetite and fight off nausea. It is also said to be great at helping control the symptoms of stress, depression, anxiety, PTSD, ADHD, chronic pain, arthritis, and more. The buzz is described as an energetic, upbeat one with a relaxing vibe.
FAQ
How much THC is in Jamaican strain?
Answer: This strain contains about 21% THC on average.