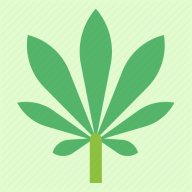 Usage & Effects
Larry OG
Time of use
EVENING
Larry OG
Typical Effects
RELAXED
SLEEPY
DRY EYES
Larry OG
Common Usage
DEPRESSED
ANXIETY
INSOMNIA
Larry OG is a 60% Indica dominant cannabis strain. This potent, pungent Indica can pack a punch with heavy heading levels of THC coming in at 24% or higher, making Larry OG some real fire! Larry OG was created crossing San Fernando Valley OG Kush with OG Kush. The buds are bright green with orange and brown hairs hiding behind a thick wall of sticky, resinous trichomes. The flavor profile is earthy and sweet, with hints of lemon and pine followed by a pleasing skunky floral finish. Many people have reported this cannabis strain helping them control the symptoms of stress, depression, anxiety, PTSD, insomnia, chronic pain, menstrual cramps, arthritis, loss of appetite, nausea, and much more. The buzz is a very relaxing and sleepy feeling, one that is known to come with the common side effect of cottonmouth and dry eyes.
FAQ
How much THC is in Larry OG strain?
Answer: This strain contains about 24% THC on average.