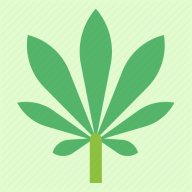 Mad Scientist
Indica content
Usage & Effects
Mad Scientist
Time of use
EVENING
Mad Scientist
Typical Effects
RELAXED
SLEEPY
PARANOIA
Mad Scientist
Common Usage
ARTHRITIS
INSOMNIA
MIGRAINES
Mad Scientist is a 75% Indica dominant cannabis strain. This heavy-hitting Indica can really pack a punch with THC levels averaging 24% or higher. Mad Scientist is a cross between an Afghani mixed with Herijuana and White Widow. The buds are moss green in color and have an abundance of tiny vivid orange hairs hiding behind and extremely thick chunky wall of sticky, resinous trichomes. The extreme trichome coverage makes these nugs very difficult to break up without a grinder. The flavor profile is skunky and floral with hints of citrus and a piney musky finish. Many people have reported the strain of cannabis helping them control the symptoms of chronic pain, arthritis, migraine headaches, insomnia, loss of appetite, nausea, stress, depression, anxiety, PTSD, and much more. The buzz is described as a very relaxing and sleepy feeling.
FAQ
How much THC is in Mad Scientist strain?
Answer: This strain contains about 24% THC on average.