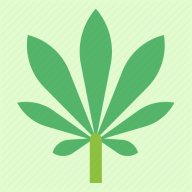 Usage & Effects
Skunk Haze
Time of use
AFTERNOON
Skunk Haze
Typical Effects
FOCUSED
RELAXED
HAPPY
Skunk Haze is a 70% sativa dominant cannabis strain. This variety of cannabis is considered a one-to-one strain having equal amounts of CBD and THC. You can expect 9% THC and 9% CBD from Skunk Haze. The buds are forest green in color with orange hairs and a generous portion of tiny sticky trichomes. The flavor profile is earthy and musky, with hints of citrus and a skunky fermented spicy flavor. Many people have reported this variety of cannabis, helping them control chronic pain symptoms, arthritis, nausea, a loss of appetite, stress, depression, anxiety, and much more. The buzz is said to be a very relaxing, focused, and happy feeling one.
FAQ
How much THC is in Skunk Haze strain?
Answer: This strain contains about 9% THC on average.
Where can I buy Skunk Haze weed strain?