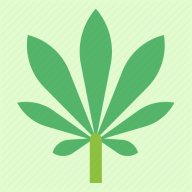 Usage & Effects
Sour Jack
Time of use
MORNING
Sour Jack
Typical Effects
PARANOIA
CREATIVE
ENERGETIC
Sour Jack
Common Usage
DEPRESSED
A LOSS OF APPETITE
ANXIETY
Sour Jack is a 50/50 hybrid offering equal amounts of indica and sativa. This beautifully balanced hybrid has an average THC level of 22%. Sour Jack was created by crossing two legends, Sour Diesel, and Jack Herer. This beautiful pair results in gorgeous bright green-colored buds wrapped in orange and red hairs blanketed by sticky trichomes. The flavor profile is a combination of citrus and diesel with a lemony pine-like finish. A lot of consumers have reported this variety of cannabis helping them control the symptoms of depression, stress, anxiety, PTSD, nausea, a loss of appetite, menstrual cramps, migraine headaches, and much more. The buzz is said to be a very energetic and creative feeling one.
FAQ
How much THC is in Sour Jack strain?
Answer: This strain contains about 22% THC on average.