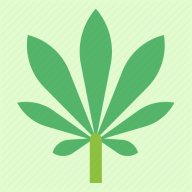 Strawberry Banana
THC Content
Strawberry Banana
CBD Content
Strawberry Banana
Indica content
Usage & Effects
Strawberry Banana
Time of use
EVENING
Strawberry Banana
Typical Effects
RELAXED
SLEEPY
COTTON MOUTH
Strawberry Banana
Common Usage
DEPRESSED
A LOSS OF APPETITE
ANXIETY
Strawberry Banana is a 70% Indica dominant cannabis strain. This potent, pungent, Indica packs a punch with an average THC level of 33%. It was created crossing Bubblegum and Banana Kush. The end result produced this potent bud that is neon green in color with brilliant orange hairs and enough sticky resin-filled trichomes to gag anybody's grinder. The flavor profile is sweet and fruity, with hints of strawberries and bananas wrapped up with a creamy floral finish. Many people have reported this variety of cannabis helping them control the symptoms of stress, depression, anxiety, PTSD, chronic pain, arthritis, menstrual cramps, nausea, loss of appetite, insomnia, ADHD, and more. The buzz is said to be a very relaxing one that will eventually lead you tired and sleepy. It is also known to come with the very common side effects of cottonmouth and dry eyes.
FAQ
How much THC is in Strawberry Banana strain?
Answer: This strain contains about 32% THC on average.