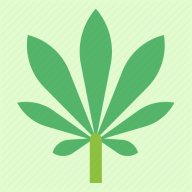 The White Angel
THC Content
The White Angel
CBD Content
The White Angel
Hybrid content
Usage & Effects
The White Angel
Time of use
EVENING
The White Angel
Typical Effects
RELAXED
SLEEPY
SOCIAL
The White Angel
Common Usage
DEPRESSED
A LOSS OF APPETITE
ARTHRITIS
The White Angel is a 50/50 hybrid cannabis strain. This beautifully balanced hybrid offers equal amounts of indica and sativa from its San Fernando Valley OG Kush and White Widow lineage. You can expect very high THC levels of around 30% from this variety of cannabis. The buds are bright green in color, with orange hairs hidden behind a blanket of sticky, chunky resinous trichomes. The flavor profile is earthy and sweet, with hints of fruit and a pungent diesel finish. Many people have reported this variety of cannabis helping them control the symptoms of stress, depression, nausea, loss of appetite, arthritis, chronic pain, and much more. The buzz is said to be very relaxing and social feeling before leaving you tired and sleepy.
FAQ
How much THC is in The White Angel strain?
Answer: This strain contains about 30% THC on average.