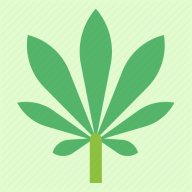 Usage & Effects
Timewreck
Time of use
MORNING
Timewreck
Typical Effects
RELAXED
HAPPY
CREATIVE
Timewreck
Common Usage
DEPRESSED
A LOSS OF APPETITE
ANXIETY
Timewreck is a 70% sativa dominant cannabis strain. You can expect a very high level of THC from this particular variety of cannabis that averages around 27%. It was created crossing Blood Wreck and Vortex. This potent powerhouse of a combination produces forest green-colored buds with flashes of purple and blue throughout them. They are layered with tiny orange and red hairs hiding behind a chunky thick sticky wall of resinous trichomes. The flavor profile is earthy and sweet, with hints of sandalwood and pear wrapped up with a lemon and lime-like finish. Many people report this variety of cannabis helping them control the symptoms of stress, depression, anxiety, PTSD, chronic pain, arthritis, and much more. The buzz is said to be a very happy, relaxing, and creative feeling one.
FAQ
How much THC is in Timewreck strain?
Answer: This strain contains about 0% THC on average.