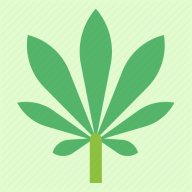 Usage & Effects
Tweed CBD
Time of use
AFTERNOON
Tweed CBD
Typical Effects
RELAXED
HAPPY
EUPHORIC
Tweed CBD
Common Usage
DEPRESSED
ANXIETY
PAIN
Tweed CBD are soft gel cannabis capsules and liquid tinctures offering 20 mg of CBD per dose. Doses can be tailored to fit the needs of the consumer being more or less. CBD is produced from industrial Hemp in many instances because it yields higher CBD levels than recreational or medical cannabis. This particular variety of cannabis does not produce intoxicating effects. Consumers often report the flavor as being very earthy, with some saying it even resembles the smell of hamster or gerbil bedding. Consumers who use Tweed CBD report that it helps relieve the symptoms of chronic pain, depression, anxiety, and more. Perhaps you need some Tweed CBD.
FAQ
How much THC is in Tweed CBD strain?
Answer: This strain contains about 0% THC on average.