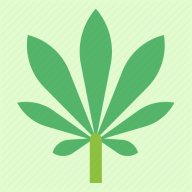 Usage & Effects
Vortex
Time of use
MORNING
Vortex
Typical Effects
FOCUSED
PARANOIA
CREATIVE
Vortex
Common Usage
DEPRESSED
A LOSS OF APPETITE
ANXIETY
Vortex is a 75% sativa dominant cannabis strain. The sweet, spunky sativa has an average THC level of around 20% or more. Vortex was created crossing genetics like Romulan, Cinderella 99, Space Queen, Princess 75, Apollo 13, and more. The result of these genetics produced beautiful bright green-colored buds with an abundance of red and orange hairs. Trichome production on these buds is so heavy that it might just gag your grinder. The flavor profile is earthy and sweet with a pungent, spicy finish. Many people have reported this variety of cannabis up in them to control the symptoms of stress, depression, anxiety, PTSD, chronic pain, arthritis, and much more. The buzz is described as being very relaxing, focused, and creative feeling one.
FAQ
How much THC is in Vortex strain?
Answer: This strain contains about 20% THC on average.