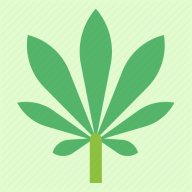 Usage & Effects
Zeitgeist
Time of use
EVENING
Zeitgeist
Typical Effects
RELAXED
SLEEPY
HAPPY
Zeitgeist
Common Usage
DEPRESSED
TRAUMATIC STRESS
ANXIETY
Zeitgeist is a hybrid variety of cannabis that offers consumers a combination of Sour Amnesia mixed with Purple Pantera. THC levels average somewhere around 18 to 20% or higher. The buds are forest green in color with red and orange hairs. They are surrounded by an abundance of crushed diamond-like trichomes. The flavor is reported to be sweet and earthy, with hints of lemon and grape with undertones of gas and a pungent pine-like finish. Those who have tried this strain have reported it helping them control the symptoms of PTSD, anxiety, stress, depression, chronic pain, nausea, arthritis, migraine headaches, loss of appetite, and much more. The buzz is said to be a very happy, relaxing, and sleepy feeling one.
FAQ
How much THC is in Zeitgeist strain?
Answer: This strain contains about 0% THC on average.